BS-003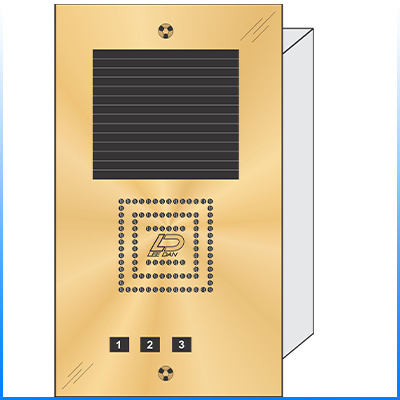 ×
3 Button Flush Mount
Bravo™ Solid Polished Brass
Apartment Lobby Panel
With Permanently Engraved, Individually Replaceable,
SOLID Black METAL Plungers
Bravo Panels are Available in the Following Button Styles:

Panel Sizes May Vary By Style

Bravo Classic
Two Tone Style
Centurion
Styling
Quantum
Styling

Black Metal Plungers

Plastic Buttons

Round Metal Buttons

Engraved # Strips

Round Metal Buttons

Engraved Brass

No Paint Fill

Use Bravo Size Chart
Use Centurion Size Chart
Use Quantum Size Chart
Standard BRAVO Features
Heavy .062 Solid Polished Brass
Three (3) Style Choices (See Above Chart)
Integral Polycarbonate Protected Alphabetical Directory
Exclusive 3-Layer Metal Speaker Baffle
Mylar Cone Weather-Resistant Speaker
Solid Permanently, Custom Engraved Black Metal Plungers
Self-Wiping Push Buttons with Screw Terminals
Push Buttons mounted on a Reinforced Backplate
Standard Engraved: 1-3 as shown
Custom Engraved: Upon Request, Such as 1A, 2A, 3A etc
Optional Building Address Engraving Deters Theft (add suffix 'E' to model no.)
Custom Sizing Available
'Tampruf' Tamper-Proof Access Screws
Optional Lacquer, or allow panel to age for Antique Finish
Surface Mount
Model Available
Also Consider
Quantum Style Stainless Steel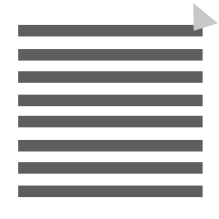 See Spec Sheet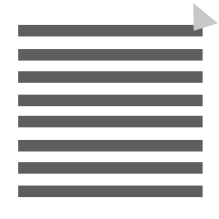 See Wiring Instructions
Size
CLASSIC" BRAVO STYLE ONLY: 11 1/2" H x 5" W x 2 1/8" D
(Wall Opening: 10 1/8 "H x 4 1/8"W x 2 1/2" Deep)
For Round Button Styles, Consult Factory
Material
Finish
Heavy .062 Solid Polished Brass
STANDARD: UN-Lacquered. . . ASK ABOUT OPTIONAL LACQUERED FINISH
Speaker
3 1/2", 1.0 Watt, 45 Ohm Mylar Cone, Weather-Resistant
Heavy duty magnet with natural voice reproduction
Also used for tone signal from lobby panel
Grille
3-layer metal speaker baffle
Buttons
"Classic" Bravo
Bravo Centurion Style
Bravo Quantum Style
Solid permanently,
custom engraved black metal plungers
Heavy (6 amp rated) solid metal buttons
with positive screw terminals
Heavy (6 amp rated) solid metal buttons
with positive screw terminals
ST-008/2 Replacement Type
ST-SSR2 Replacement Type
ST-SSR2 Replacement Type
Holes
2 mounting holes, to fit BB-101 box (included)
Screws
Includes 2 Tampruf tamper resistant mounting screws
Requires SC-T Tampruf tamper screw driver to install
Directory Strips

LDDS: LEE DAN Directory Strip
3 13/16" W x 1/4" H
Up to 22 Characters
LDDS-B: Blank LDDS, Used for Spacing Between Names
3 13/16" W x 1/4" H
Blank LDDS
LDDS-X: Broadcast Message Strip
3 13/16" W x 1" H
Up to 4 Lines
Unlacquered vs. Lacquered Brass
BRAVO Custom Intercom Entry Panels Are Available In Two Finishes:
STANDARD Finish is Unlacquered.
This is a bright, shiny unprotected polished finish. Unlacquered panels will show every fingerprint, and smudge. Loss of its original luster will begin immediately, and will become more noticeable as a result of passage of time and natural day to day usage. As it reacts with oxygen and the elements, the unprotected brass finish will oxidize and develop a dark patina that some consider an antique-brass, or "bronzy" look. Depending on environmental conditions, it could take approximately two years to attain the darkest patina.
Lacquer is an OPTIONAL Finish.
This is a bright, shiny protected polished finish. Lacquered panels show fewer fingerprints and fewer smudges. Most importantly, lacquered panels may retain its original luster over years of normal use. Lacquer finishes will wear over time and are not considered permanent. Only the finished front of the panel is lacquered. Edges, mounting holes and other production holes may still be vulnerable to gradual oxidation. Lacquering is meant to protect a panels' bright, shiny luster, and should not be considered a guard against scratches or vandalism. Do not attempt to polish or clean lacquered panels, as this will damage the lacquer. As an added process, lacquering may add 1-3 weeks to standard production time.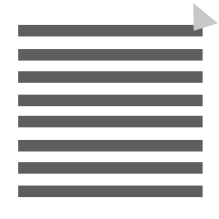 Print Lacquer Information